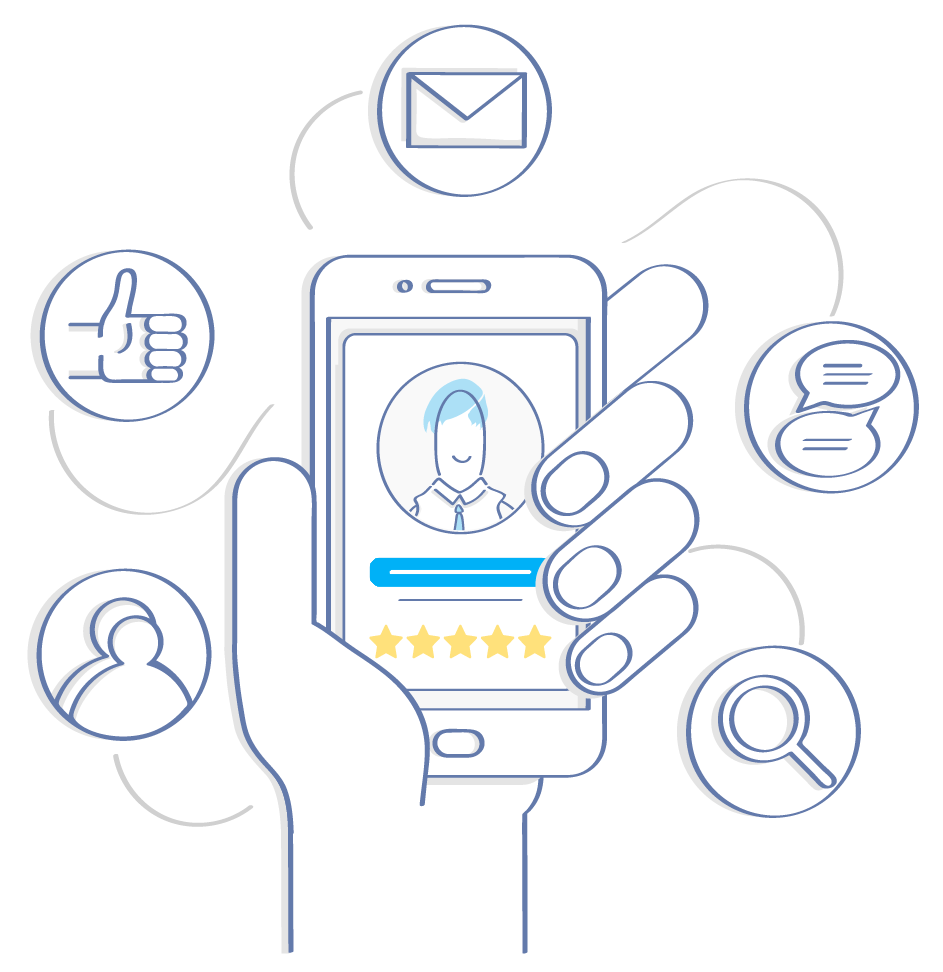 Customer reviews are the single most effective piece of marketing you can do for your business.
Your customers could be leaving reviews across hundreds of rating and review sites on the Internet.
The way your brand manages and engages with customers on review sites is critical in maintaining a positive reputation that will ultimately attract new business and increase loyalty.
Let our certified reputation experts manage your brand sentiment on the Activate.Reviews platform and watch your reviews skyrocket!
95% of consumers read online reviews before visiting a business
How does your business compare?
Use our free review scan to generate an instant reputation report and see how your business appears on local review sites.

Boost your
average star rating.
Increase your brand's average star ratings across hundreds of digital and social review sites like Google, Facebook, Yelp!, and everywhere else your customers are spending time.
Star ratings are a visual indicator of a brand's reputation. They attract the attention of potential customers and put your business in the spotlight.
92% of consumers say they will use a local business if it has a 5-star rating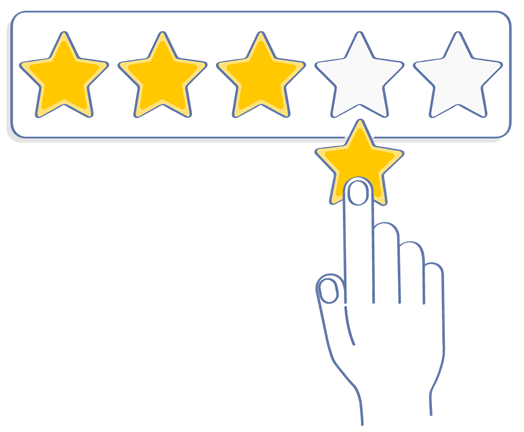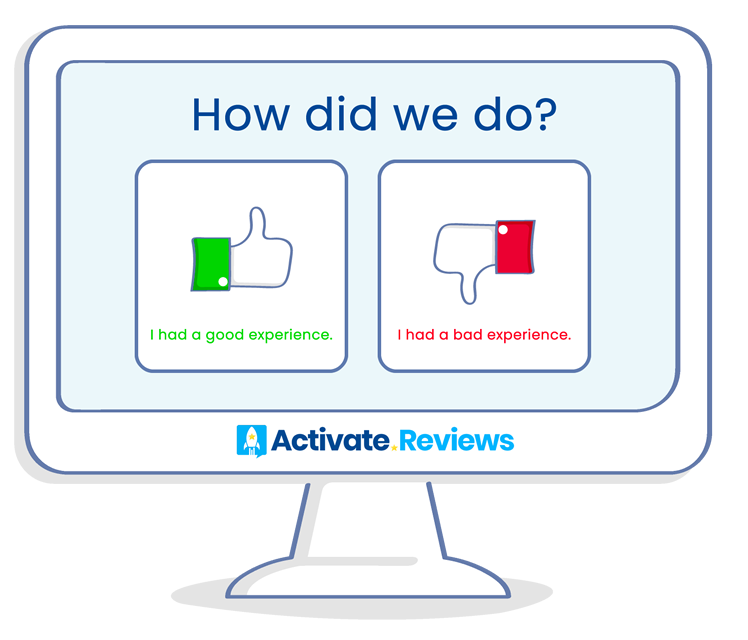 Stop bad reviews
dead in their tracks.
Protecting your online brand reputation isn't just about getting more positive reviews, it's also about stopping bad reviews before they get posted.
Negative reviews can be detrimental to generating new business. When a potential customer searches online for products and services you provide, a single bad review can be enough for them to choose your competitor.
One bad review can cost a business about 30 customers
Our highly effective feedback funnel stops negative reviews before they get posted by proactively asking your customers for a simple thumbs up or thumbs down, then routing them to their favorite review site or private feedback form.

Be the first to know
about new reviews.
Know about your reviews as they get posted so you can celebrate positive reviews and respond to negative feedback before it does harm to your brand.
We provide automatic alerts for poor reviews and 24/7 monitoring across 200+ review sites. We can even automatically share 5-star reviews across your website and social media pages.
92% of consumers say they will use a local business if it has a 5-star rating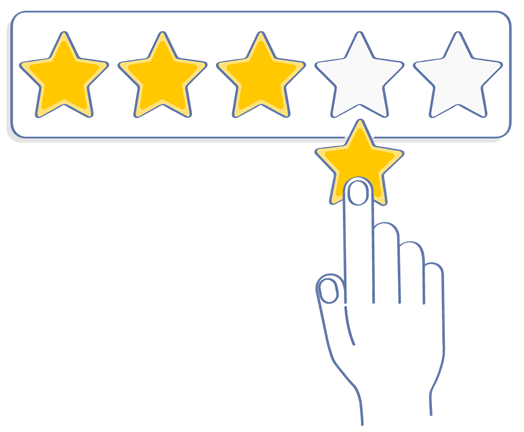 Activate.Reviews
We monitor your brand reputation across 200+ (and growing!) review sites.
Activate.Reviews
Features and Benefits
Reduce Bad Reviews
Prevent public bad reviews by collecting feedback directly from your customer. Existing bad reviews get pushed down and out of sight.
Streamline Submissions
Make it fast and easy for your customers to leave reviews. Our review funnel guides customers to the right site and provides fast and easy instructions for leaving feedback.
Share 5-Star Reviews
Automatically publish your very best reviews to your website and social media pages.
24/7 Monitoring
All of your reviews around the Internet are captured in real time. Poor reviews are flagged for your quick response.
Monthly Reputation Report
You'll receive a comprehensive report of your overall online reputation and reviews from all major sites.
Improve Customer Loyalty
Show your customers that you care about their experience with your business and use reviews to encourage return visits.
Turnkey Service
We handle all the heavy lifting with our Activate.Reviews online reputation management platform so you can focus on your business.
Gain Valuable Feedback
Gain insights from your customers (good and bad) by automatically asking for feedback after they purchase.
Monitor 200+ Review Sites
We monitor your brand reputation across 200+ (and growing) review sites and deliver monthly reporting and a list of the latest reviews.
88% of consumers trust online reviews as much as personal recommendations